Adams County Memorial Hospital, located in Decatur, Indiana, delivers high-quality, comprehensive care with cutting-edge treatment options and accessibility to all. We are constantly expanding our services and developing new specialties. Over the past several years, we've added several new specialty services including OB-GYN, orthopedics, pediatrics, interventional spine and pain management, regenerative medicine, neurology, internal medicine, weight management, pulmonology and sleep medicine.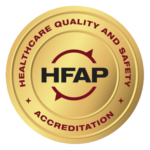 MISSION
To serve with compassion and excellence.
VISION
To remain independent and be the trusted health care provider for our community.

VALUES
Our values are summarized in the acronym "SERVE":