Speech therapy is a profession involving a speech-language pathologist (SLP) who assesses and treats speech, language, cognitive and communication problems in people of all ages. A SLP provides treatment, support and care to adults and children who have difficulties with communication, cognition, eating, drinking and swallowing. The goal of an SLP is to restore, improve or maintain optimal level of functioning and quality of life.
Services & Treatments
Aphasia
Apraxia of speech
Articulation and phonological delay (sound errors)
Auditory processing
Cognitive/linguistic deficits
Dementia testing
Dysarthria

Dysphagia disorders
Behavioral feeding disorders

Customized home exercise programs
Executive functions

Memory, attention, reasoning, organizing, problem solving, safety/judgment

Feeding disorders
Language delays (expressive and/or receptive)
Pragmatics/social skills
Reading and written language
Stuttering
Strokes
Swallowing disorders
Traumatic brain injuries
Vertigo
Voice disorders
Pediatric Speech Therapy
Feeding and swallowing difficulties
Developing early verbal communication and play skills
Improving ability to communicate basic wants and needs
Improving articulation
Improving language skills
Meet the Team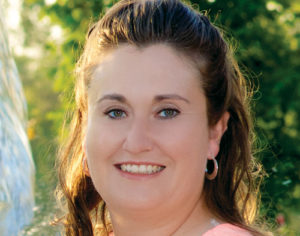 Joye Fuess, MA, CCC-SLP
Joy has 18 years of experience working with adults with an emphasis on those in hospital, home health care and senior living settings. She diagnoses and treats disorders related to the neurological system, swallowing, voice, language and cognition. Joye's certifications include Vitalstim, Beckman Oral Motor Protocol and Craniosacral Therapy.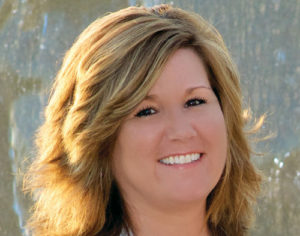 Dana Hackman, MS, CCC-SLP
For more than 34 years, Dana has treated adults with neurological disorders. She really enjoys helping patients regain communication and reasoning skills after suffering from strokes, traumatic brain injuries, Parkinson's disease and other disorders. A large part of Dana's caseload involves evaluating and treating adults with a variety of voice and swallowing disorders. She also is certified in Interactive Metronome and LSVT-LOUD.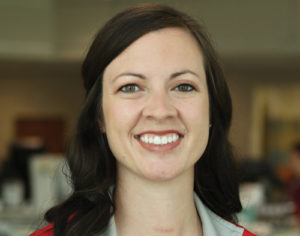 Carley Hower, MS, CCC-SLP
Carley has 12 years of experience in her field, with the past nine at Adams Health Network. Her specialized services include clinical bedside swallow evaluations and retraining, modified barium swallow studies in conjunction with radiology, cognitive-linguistic evaluation and stroke rehabilitation. Carley's clinical experience includes inpatient/acute care, outpatient care at Adams Woodcrest Assisted Living and long-term care at Adams Heritage and Adams Woodcrest.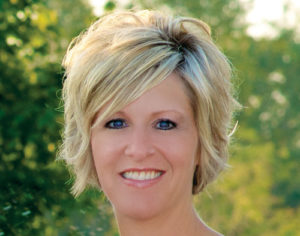 Emily Sovine, MA, CCC-SLP
Emily has spent more than 18 years with pediatric patients. She works primarily with children who have a variety of diagnoses including autism, Down syndrome, cerebral palsy, speech language disorders and feeding disorders. Emily is Interactive Metronome certified and has extra training in pediatric swallowing disorders. She also works with adults in the acute care setting who have had strokes and have swallowing disorders.