Sports Performance Services
Athletic training
Concussion management
CSCS (Certified Strength Conditioning Specialists)
SFMA (Selective Functional Movement Assessment)

Learn More: SFMA is a clinical model used to assist diagnosis and treatment of musculoskeletal disorders by identifying dysfunctions in movement patterns.

FMS (Functional Movement Screen)

Learn More: FMS is a screening tool used to evaluate seven fundamental movement patterns in individuals with no current pain complaint or musculoskeletal injury. FMS is not intended to diagnose orthopedic problems but rather to demonstrate opportunities for improved movement in individuals.
Sports Performance Training Sessions
Sessions focus on strength training, injury prevention, speed, agility and power.
Call 260-724-2145, ext. 11036, for the latest Sports Performance Training dates. All training sessions are held in the Worthman Fitness Center. Please use the Rehab entrance at Adams Memorial Hospital.
Dates and Times:
Monday & Wednesday:
Ages 8-12…3:00pm-4:00pm
Ages 13-18…5:15pm-6:15pm
Tuesday & Thursday:
Ages 8-12…9:30am-10:30am & 12-1pm
Ages 13-18…8:15am-9:15am
Sports Performance Training Session Costs:
$65/month-two weekly sessions ($20 per additional sibling)
$40/month-one weekly session ($10 additional sibling)
All our trainers are certified in Functional Movement Screens.
Meet the Team
Our sports performance team is comprised of experts who can help athletes recover from injuries, develop strength and condition routines, prepare for an upcoming sports season and much more. Get to know the team.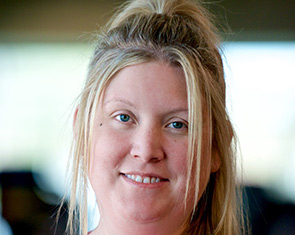 Nadia Hall
Personal Trainer, Worthman Fitness Center
Nadia Hall has been a Personal Trainer and Cardiopulmonary Rehabilitation Tech at Adams Memorial Hospital since 2022. She holds a bachelor's degree graduating 2nd in her class of Exercise Physiology from Indiana Tech. She also is certified through the American Council on Exercise (ACE) and Advanced Cardiovascular Life Support (ACLS). Nadia also has her Silver Sneakers Instructor Certification. She strives to guide individuals to live a happier, healthier, and more comfortable lifestyle.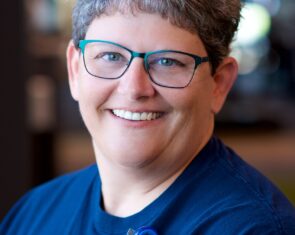 Deanna Myers
Bellmont Athletic Trainer
Deanna went to Ball State University. She has a degree in exercise science and athletic training. Deanna is a Certified Athletic Trainer.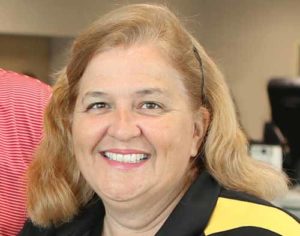 Becky Werst
South Adams Athletic Trainer
Becky graduated in 1988 from Ball State with a bachelors in Biology and a bachelors in Athletic Training. She is a Board Certified Athletic Trainer and is licensed in Indiana. Becky is also Certified in Functional Movement Screens.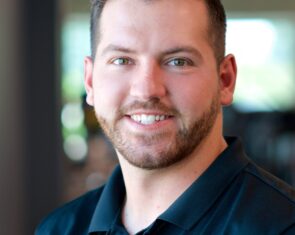 Koty Frauhiger
Adams Central Athletic Trainer
Koty graduated from Adams Central High School in 2015. He attended Anderson University from 2015-2019 and majored in athletic training. In addition, Koty was an all-conference linebacker at Anderson. He has been a Certified Athletic Trainer for 4 years and is passionate about sports medicine.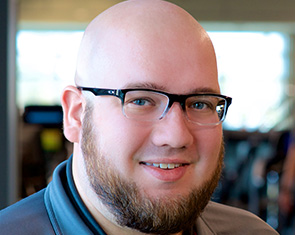 Drew Hollman
Board Certified Athletic Trainer
Drew has a bachelor's degree from the University of Evansville in athletic training and a Master's degree in athletic training from Indian Wesleyan University. He is Board Certified as an athletic trainer with experience at the collegiate and high school levels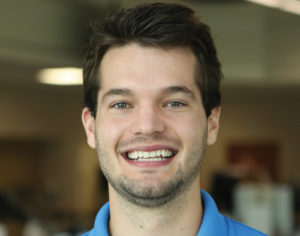 Luke Laskowski, DPT
Doctor of Physical Therapy
Luke is certified in dry needling, Functional Movement Screens & Champion Sports Performance. Luke enjoys working with patients from a variety of backgrounds and different medical conditions. He uses a manual therapy approach in combination with therapeutic exercise to help restore and correct movement dysfunction.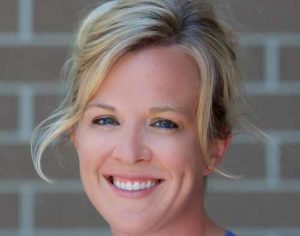 Sarah Conrad, NBC-HWC, MES, CSCS
Certified Strength & Conditioning Specialist, Pain Free Performance Specialist
Sarah is a Certified Strength and Conditioning Coach/Pain Free Performance Specialist who enjoys working with athletes to improve their motor control, speed, agility, strength, and power. She is also a National Board-Certified Health and Wellness Coach who works with clients to make lifestyle changes to overcome obesity, diabetes, sedentary lifestyles, poor nutrition, chronic stress and distracted minds. Sarah has worked for Adams Memorial Hospital for 6 years and has taught numerous weight-loss and exercise classes over the past 12 years. Her certifications include Certified Health and Wellness Coach, ACE Certified Health Coach, ACE Certified Medical Exercise Specialist, and Certified in Functional Movement Screens.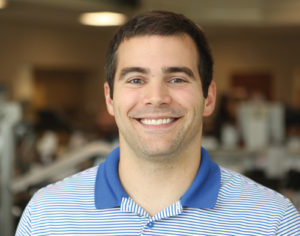 Anthony Hammond, MOT, OTR, CHT
Certified Hand Therapist
Registered Occupational Therapist
Anthony is certified in Functional Movement Screens. Anthony began his career at Adams Health Network in 2016. He works with diverse populations, both at the hospital and at Adams Woodcrest, including pediatric, adult and geriatric patients. He also works with a wide variety of diagnoses, such as cerebral palsy, Down syndrome, cardiac and pulmonary conditions and musculoskeletal conditions such as pain, arthritis and fractures. In 2021, Anthony became a certified hand therapist, making him among the few certified in Adams County.