Founded in 1978 by forward-thinking individuals to advocate for accessible, high-quality healthcare in Adams County, we continue to build upon their legacy. By supporting the Adams Health Network (AHN) Foundation, you are making a positive impact on the health of our community.
Located in Decatur, Indiana, our passion for healthcare goes beyond general services. We strive to always look for growth opportunities to support the health and wellness needs of Adams County. Our supporters' generosity directly impacts our community.
Register for the 10th Annual Golf Outing!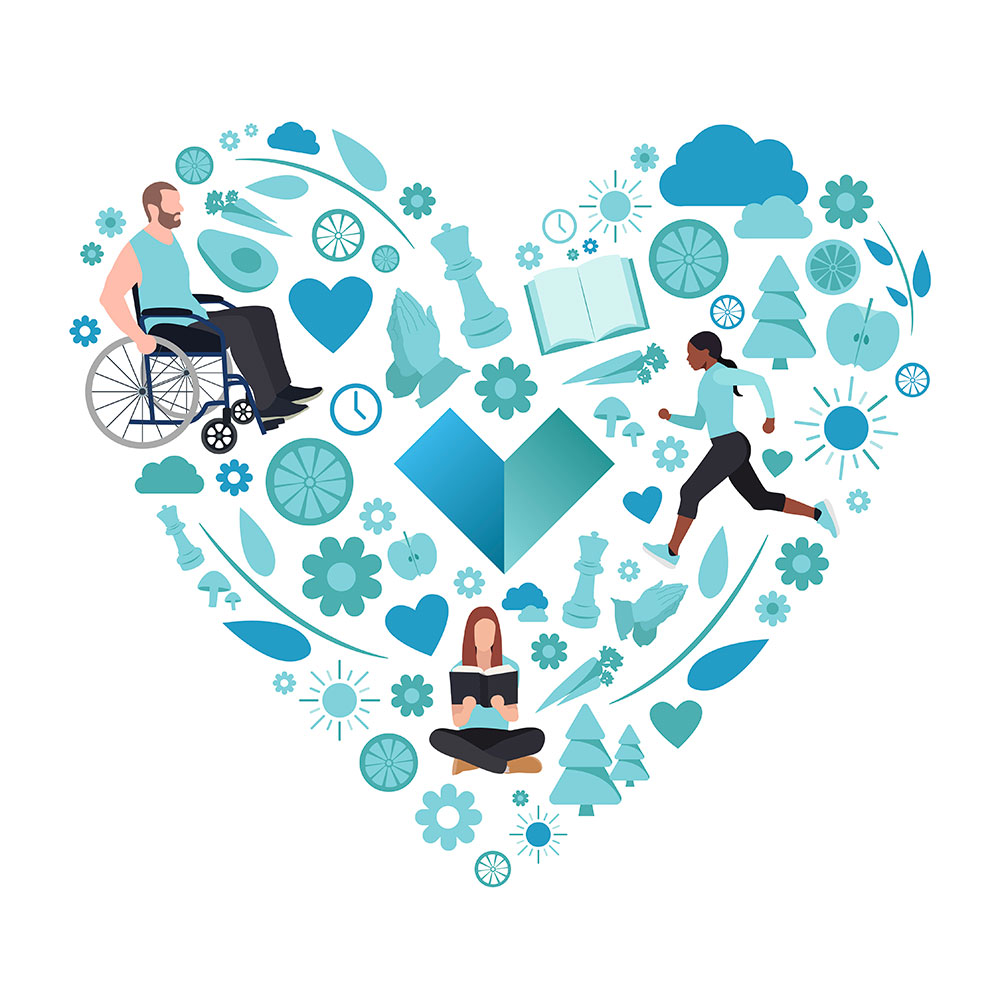 OUR MISSION
Inspiring, giving hearts for healthcare.
OUR VISION
Empowering residents of Adams County and beyond to lead healthy, active lives.
OUR IMPACT
The AHN Foundation supports health and wellness in the community. Through generous sponsorships at Diamonds and Denim, we provide funding for pediatric equipment for the smallest residents of the county. The Golf Outing provides funding for healthcare scholarships to graduating seniors in our service area and microgrants for community health initiatives. Throughout the year, the employee philanthropy committee donates to community organizations supporting health and wellness.
Donate Today! Support 100 Years of Healthcare in Adams County
Thank You to All Our Sponsors
Join Us and Cheerfully GIVE
At the Adams Health Network Foundation, we never underestimate the impact of those who cheerfully GIVE. Donating to our foundation supports the health of the Adams community. Those who GIVE promote our commitment to expanding everyone's access to high-quality healthcare.
Our Values: To cheerfully GIVE:
Generosity of time and resources
Impact on the community
Visionary focus on well-being
Exceptional experiences
Donation Support Helps Our Community Thrive
We invite you to join our community of generosity. Your gifts are a representation of how we care for one another. Make a one-time donation or enroll in automatic monthly donations. Every dollar supports the needs of our growing community.
Donations made through the AHN Foundation are tax deductible.
$25 monthly donation = $300 yearly donation
$50 monthly donation= $600 yearly donation
$100 monthly donation = $1,200 yearly donation
$__ monthly donation x 12 = $___ your custom yearly donation amount
Checks should be made out to "AHN Foundation" and mailed to 1100 Mercer Avenue, Decatur, IN 46733.
Request a meeting with our executive director to discuss where your dollars can make the biggest impact by emailing her at  kim.trombley@adamshealthnetwork.org.
Grateful Patient Giving Program: Celebrating Excellence
Patients can share their gratitude for the excellent healthcare they received from our healthcare professionals and caregivers in Adams County.
Ways to share your gratitude:
Donate in a healthcare professional's honor to their department's fund

Checks should be made out to "AHN Foundation" and mailed to 1100 Mercer Avenue, Decatur, IN 46733
Support the Foundation through the AHN Gift Shop or Volunteering
All revenue generated by the AHN Gift Shop goes to the foundation to support the health and wellness of our community. We are always looking for additional volunteers!
Please contact Kim Trombley for more information on Adams Health Network's volunteering program at kim.trombley@adamshealthnetwork.org or call 260-724-2145, ext. 13062.
Employee Giving Program: Compassionate Response
AHN has an employee philanthropy committee made of compassionate employees across the network who identify organizations in the community that support health and wellness initiatives. Employees make a donation to wear jeans or fun scrubs on Fridays. Each month, an organization is chosen to receive 60% of that month's "Jeans Day" donations. The remaining 40% of the donation is placed into an Adams Helping Adams fund for employees in need of financial assistance due to unforeseen circumstances.
Organizations that have received a donation in 2023 include The Hope Clinic, Golden Meadows Home, The Adams County Cancer Coalition, Hero Meals, and Kate's Kart.
Please contact Kim Trombley for more information regarding Adams Health Network's giving program at kim.trombley@adamshealthnetwork.org or call 260-724-2145, ext. 13062.
Executive Director Kim Trombley
Kim joins the Adams Health Network Foundation with more than 10 years of progressive nonprofit leadership experience. She brings a passion for connecting individuals and organizations with resources to promote the health of the community.
Kim received her Bachelor of Science from Ball State University and her Master of Organizational Leadership from the University of St. Francis. She brings a passion for mission work and community involvement in everything she does. AHN is honored to have Kim on our team. The foundation cannot thank her enough for her dedication to Adams County.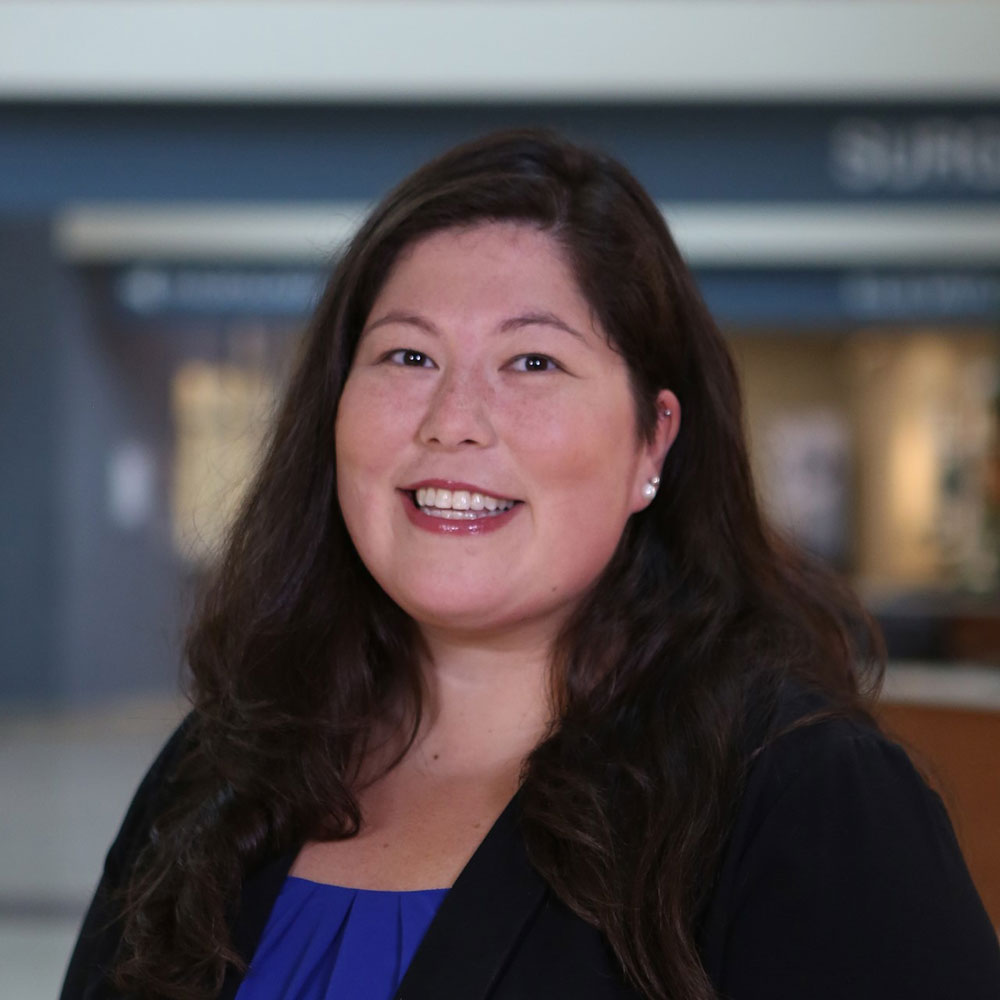 Impactful donations from employees and supporters who GIVE cheerfully, like you, make a difference in the lives of residents in Adams County. When you donate, your gift stays in the local community, uplifting the lives of those around you: neighbors, friends, coworkers and family.
Contact the Adams Health Network Foundation for more information on ways to GIVE or how to make the biggest impact.