Occupational therapy is a profession of evidence-based practices that helps individuals of all ages to restore, improve or maintain an optimal level of functioning in their performance of everyday activities, such as self-care, eating and meal preparation and other purposeful activities. Occupational therapists use a holistic approach to help patients adapt to their environments and/or perform tasks based on their abilities and needs.
Services & Treatments
Activities of daily living (ADL) retraining
Adaptive equipment training
Certified Hand Specialist training
Carpal tunnel syndrome treatment
Cognitive assessment
Cognitive/safety retraining
Coordination retraining
Custom molded upper extremity orthotics
Desensitization techniques
Edema management
Energy conservation techniques
Ergonomic or injury prevention training
Customized home exercise programs
Fine motor prehension activities
Joint protection
Manual therapy
Home assessments to determine safety recommendations
Neuromuscular re-education
Scar management
Strength retraining
Therapeutic activities
Therapeutic exercises
Urinary incontinence program
Work conditioning
Wheelchair assessments
Application of physical modalities
Pediatric Occupational Therapy
Handwriting skills
Coloring, drawing and cutting skills
Sensory integration
Fine motor exercises
Strengthening exercises
Self-care skills
Play skills
Therapy swing
Meet the Team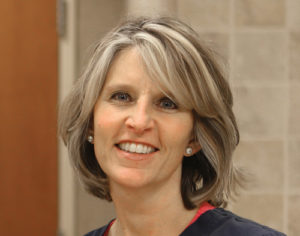 Heidi Baker, OTR
A 23-year veteran of Adams Memorial, Heidi has provided OT in numerous settings. Her primary focus has been on pediatric and geriatric populations. Heidi focuses on helping children with disabilities to fully participate in school and daily tasks. She commonly treats conditions including cerebral palsy, Down syndrome, developmental delay and autism. She is also a certified dementia specialist.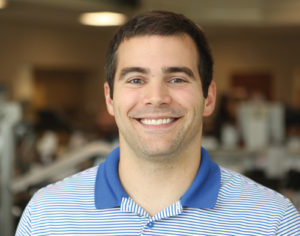 Anthony Hammond, MOT, OTR, CHT
Anthony began his career at Adams Health Network in 2016. He works with diverse populations, both at the hospital and at Adams Woodcrest, including pediatric, adult and geriatric patients. He also works with a wide variety of diagnoses, such as cerebral palsy, Down syndrome, cardiac and pulmonary conditions and musculoskeletal conditions such as pain, arthritis and fractures. In 2021, Anthony became a certified hand therapist, making him among the few certified in Adams County.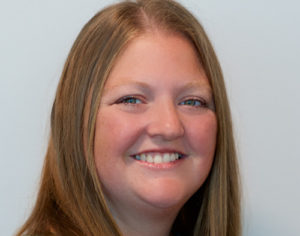 Brittany Keplinger, MOT, OTR
Serving AMH since 2012, Brittany covers inpatient, outpatient, nursing home and home health care settings. Her primary focus is on musculoskeletal conditions to help patients regain functions in their hands, wrists, elbows and shoulders. She makes custom upper extremity orthotics and is certified in SASTM. She also treats many stroke and Parkinson's patients and became a certified LSVT BIG clinician in 2013.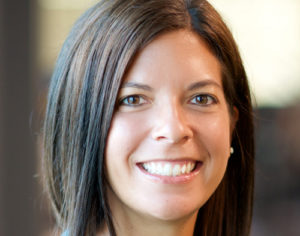 Becky Lehman, MS, OTR
Becky has served AMH since 2011 and has worked in many settings, including pediatric outpatient, school-based therapy, rehab to home, long-term care, inpatient and home health care with a variety of diagnoses and ages, from infant to geriatrics. In the pediatric setting, she has had specialized training in Handwriting Without Tears, sensory integration and adaptive equipment.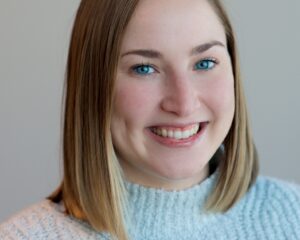 Gabrielle (Gabbi) Hoch, OTD, OTR/L, CLIPP
Gabbi started her career with AMH in 2021 and works in a variety of settings including inpatient, outpatient, and skilled nursing facilities. She works with diverse populations of all age ranges. She primarily evaluates and treats orthopedic, pediatric, pelvic floor, and neurological conditions. Gabbi holds numerous certificates from Herman and Wallace Pelvic Rehabilitation Institute which allows her to provide specialized pelvic floor treatment for various conditions— pelvic pain, urinary and bowel dysfunctions, postpartum recovery, dyspareunia, and more. As well, she is Certified Living in Place Professional (CLIPP) and is trained in creating functional and medically-safe home designs.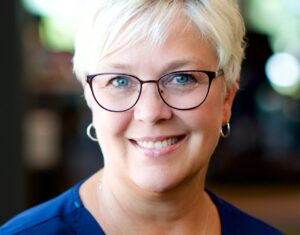 Dawna Miller, COTA
Dawna received her Associate's degree as a Certified Occupational Therapist Assistant from Michiana College in 2003. Dawna has been with Adams Health Network since 1983 and began working as a COTA in 2003, treating patients of all ages with musculoskeletal, neurological and developmental conditions. Dawna performs pre and post- employment testing for Work Steps, to safely match candidates with jobs and ensure injured employees are safe to return to work. Dawna is also a certified ASTYM clinician.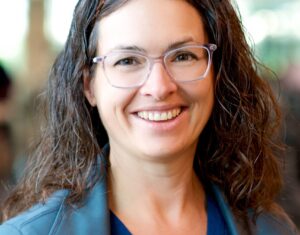 Leisa Yinger, COTA
Leisa completed her Associates in Occupational Therapy at James A. Rhodes State College in 2011. She began her career at Adams Health Network in February of 2012 where she works with the geriatric population with various musculoskeletal, neurological and cognitive needs. In addition to geriatrics, Leisa recently became certified in the Healthe Habits for Living Program out of Lafayette, LA. It is an intensive individualized lifestyle rehabilitation program with exercise, nutrition and lifestyle intervention. The program provides a customized and unique solution to weight loss and reducing chronic disease. Leisa is also certified in Ergonomic passing the CEAS 1: Ergonomics Assessment in 2020 and joining AMH Ergonomics team. Ergonomics helps reduce fatigue, stress, and chance of injury by considering the match between the person, the equipment used, the work processes and the work environment.