At Adams, we offer wellness services tailored to your needs and preferences. From massage therapy to health coaching, self-care has never felt so good. Wellness services are offered in the Worthman Fitness Center, a state-of-the-art facility where fitness professionals can help you achieve new levels of health and wellness. It is located at Adams Memorial Hospital on the first floor.
The center is open to Adams staff, patients and members of the community. The registration fee will be waived for patients who have completed physical or occupational therapy so they can continue exercising and maintaining a healthy lifestyle.
To schedule an appointment for one of our wellness services, please call 260-724-2145, ext. 11036.
Massage Therapy
Massage therapy helps you to release the tensions of everyday life. Let our physical therapy assistants and licensed massage therapists help you to regain tranquility and balance in your life. Our professionals are trained in therapeutic and deep tissue massage techniques to help alleviate your pain and promote wellness.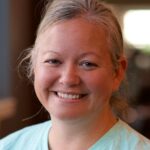 Traci Dues
PTA, LMT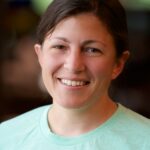 Bertha Hilty
PTA, LMT
Health Coaching
Health coaching works with individuals by allowing change processes to occur by working with your mind to make desired changes, rather than working against it. Health coaching is strategy-oriented and focuses on using personal strengths and external environments to make changes easier.
Developing of process for behavior change
Getting past the "mental block" of making a change
Increasing self-motivation
Leveraging your strengths
Increasing capacity to change
Increasing self-regulation
Building psychological resources needed for change, such as:

Optimism
Mindfulness
Self-awareness
Positivity
Hope
Resilience
Self-efficacy
Please call 260-724-2145, ext. 11036, for more information.
Personal Training
A personal trainer is an individual who works with you to achieve certain fitness goals. Weight loss, strength training, toning or overall health management are just a few of the health goals our clients have achieved. Sign up for personal training to improve your everyday life and fitness.
Personal Training Hours
Tuesdays: 7 a.m. to 9 a.m. & 11 a.m. to 1 p.m.
Wednesdays: 7 a.m. to 10 a.m.; 11 a.m. to 1 p.m. and 3 p.m. to 7 p.m.
Thursdays: 7 a.m. to 9 a.m. & 11 a.m. to 1 p.m.
Personal Training Prices
15 minutes: $15 (open to employees only)
30 minutes: $30
60 minutes: $60
90 minutes: $90
Health Coaching and Personal Training Team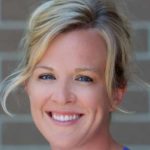 Sarah Conrad
NBC-HWC, MES, CSCS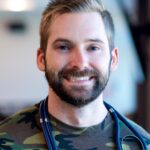 Connor Apple
BS, CSCS, CPT, PPSC
Healthē Habits for Living®
An intensive individualized lifestyle rehabilitation program with exercise, nutrition and lifestyle intervention, Healthē Habits for Living® provides a customized and unique solution to weight loss and other chronic diseases. Our mission is to train, coach and counsel individuals in appropriate and effective skills regarding exercise, basic nutrition and the mental strategies to achieve and maintain these changes for life. According to research, the MOST effective weight loss occurs through a high-intensity, comprehensive lifestyle intervention program such as the one found at Healthē Habits for Living®.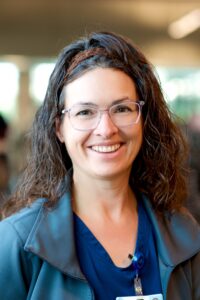 Leisa Yinger, COTA
Leisa completed her Associates in Occupational Therapy at James A. Rhodes State College in 2011. She began her career at Adams Health Network in February of 2012. Leisa became certified in the Healthe Habits for Living Program out of Lafayette, LA.