Finding the right help in a time of need can be difficult and confusing. Adams Medical Group Behavioral Health aims to make that search comfortable and easy by offering a comprehensive range of services as part of a coordinated health program. All our behavioral health team's services follow the patient privacy policies of Adams Memorial Hospital. We developed our services with your privacy in mind and provide professional care with respect to your needs and feelings.
Our behavioral health services are accredited by HFAP and licensed by Indiana's Division of Mental Health. Our behavioral health department is Medicare/Medicaid-certified and a preferred provider for many managed care and other insurance plans.
About Our Programming
Adams Medical Group Behavioral Health offers a range of mental health and addiction services to the community, including individual, family and couples therapy for individuals ages five and older. Our team consists of licensed providers with graduate degrees, a case manager, administrative staff, psychiatric nurse practitioners and a registered nurse. We offer therapy by licensed therapists, crisis intervention, referral information and medication services.
Behavioral health works with individuals to address their specific needs. A few benefits of engaging in services include enhancing an individual's ability to cope with anxiety, depression, substance use disorders, life changes, stress and illness. Individuals can also improve their ability to make productive life choices. Individuals work with their providers to choose the frequency of appointments and ensure a treatment plan that meets their needs. Convenient hours allow freedom and flexibility to meet difficult schedules. Therapy sessions are approximately 45 minutes in length.
We work closely and provide treatment within different programs in the community such as school systems and criminal justice settings. We are also involved in ancillary services that impact mental health, such as the Diabetes Support Group and Education Team as well as the Alzheimer's support group. At challenging times, we've led grief support groups for the community. We are passionate about helping our community and look for opportunities to make a difference.
Treatments We Provide
Cognitive Behavioral Therapy (CBT) is a short-term form of behavioral treatment. It helps people problem solve. CBT also reveals the relationship between beliefs, thoughts and feelings and the behaviors that follow. Through CBT, people learn that their perceptions directly influence how they respond to specific situations. In other words, a person's thought process informs their behaviors and actions.
Play therapy can help individuals communicate, explore repressed thoughts and emotions, address unresolved trauma and experience personal growth. Play therapy is widely viewed as an important, effective, and developmentally appropriate mental health treatment.
Trauma-focused cognitive behavioral therapy (TF-CBT) is an evidence-based treatment model designed to assist children, adolescents and their families with overcoming the negative effects of a traumatic experience.
Rapid Resolution Therapy (RRT) is a short-term, gentle, respectful, holistic and compassionate treatment that works without subjecting individuals to needless pain and possible re-traumatization; because of this, sessions don't tend to be as emotionally draining. RRT can be applied to treat a wide range of struggles. RRT is a trauma-informed approach that targets the limbic brain, where emotional responses are activated. Unlike traditional cognitive therapy, which only targets the cognitive functioning of the brain, RRT instead addresses the emotional brain and limbic system. Individuals can reprocess and reorganize traumatic events or overwhelming interfering emotions without having to fully relive the experience. RRT uses concepts from evidence-based treatment. Though not traditional therapy, RRT is effective for many individuals.
Motivational interviewing is a collaborative, goal-oriented style of communication with particular attention to the language of change. It is designed to strengthen personal motivation and commitment to a specific goal by eliciting and exploring the person's own reasons for change within an atmosphere of acceptance and compassion.
Referral and Linkage
Adams Medical Group Behavioral Health offers free confidential assessments during regular business hours. If you or a loved one could benefit from our services, please call 260-728-3906. Adams Medical Group Behavioral Health accepts physician referrals, though they are not required. By calling or scheduling a consultation, we can begin to assess your needs and identify the best ways to help you reclaim your life.
Contact Information & Business Hours
Meet The Team
Thank you for choosing Adams Medical Group Behavioral Health. We employ some of the best counselors and therapists in our service area. We will do our best to match you with a counselor whose expertise is tailored to your specific needs.
The treatment team has years of experience working with depression, grief and loss, anxiety, fearfulness, stress, trauma, anger management, substance abuse, attention-deficit disorders (ADD/ADHD), relationship struggles, family disruptions, mood disorders, eating disorders, child and adolescent issues, school difficulties and parenting troubles.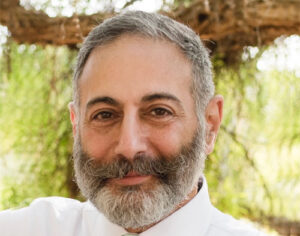 Steven Schneider, M.D.
Medical Director
Dr. Schneider oversees the medical/psychiatric aspects of Adams Medical Group Behavioral Health. He helps patients understand how their physical health impacts their mental health, and vice versa.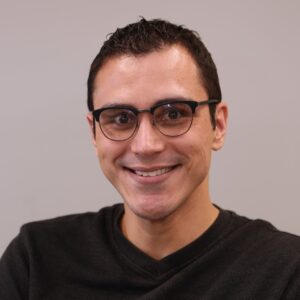 Baldemar Silva, LCSW, CADAC V
Manager/Therapist
Baldemar Silva is the manager and a therapist of Adams Medical Group Behavioral Health. He is a licensed clinical social worker and a certified alcohol drug consultant. Baldemar has worked with Adams Memorial Hospital Behavioral Health since 2005, starting on the inpatient unit and moving to outpatient treatment, including intensive outpatient services. He oversees the daily functions and ongoing treatments related to Behavioral Health programming and sees clients who struggle with depression, anxiety, substance use disorders, communication, relationship building and various other areas of behavioral health. Baldemar obtained his bachelor's degree in human services at IPFW in 2009 and earned his master's in social work in 2014 at IUPUI. Baldemar has worked with all ages, from children to geriatrics. He believes there are solutions to every problem we face in life, though sometimes we need support to discover those solutions. He also understands the importance of having a choice and helps clients recognize they have options to help improve their daily lives.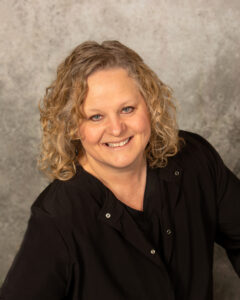 Kristine Murphy, Registered Nurse
Behavioral Health Nursing Coordinator
Kristine Murphy has been working in behavioral health for three years. Kris graduated in 1993 from Purdue University with an associate degree in nursing and has been a registered nurse since. She was recently promoted to a new position as a behavioral health nursing coordinator. Kris is a strong patient advocate and will often go above and beyond to help meet the needs of our patients. Kris has an extensive background in geriatrics but enjoys helping patients of all ages.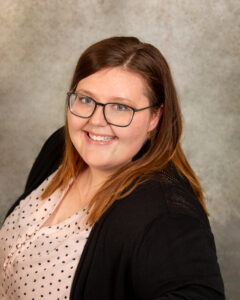 Sarah Cearns, LCSW
Therapist
Sarah Cearns received her bachelor's degree in human services from IPFW before earning her master's degree from Indiana University School of Social Work with a mental health and addictions concentration. She began her career in community mental health by providing services to children, adults, families, schools, probation departments and other community organizations. She then became involved with program development and in 2015, accepted the position of program coordinator and senior facilitator for Peaceful Solutions, a nonviolence program for men in Adams County. Sarah has been recognized by the Indiana Coalition Against Domestic Violence as the Outstanding Batterers' Intervention Provider of 2016. Sarah began her journey at Adams Memorial as a master's level social work intern on the inpatient unit and, after obtaining her license, she transitioned to inpatient unit social worker. Currently, she mainly works with individuals in an outpatient setting and provides therapeutic services to incarcerated individuals at the Adams County Detention Center. Recently, Sarah was trained in Rapid Resolution Therapy. She sees patients dealing with depression, anxiety, family conflict, intimate relationship problems, addiction struggles, anger management, shame, parenting, grief/loss as well as power and control issues. Sarah uses a variety of different approaches to meet the needs of each person. She offers treatment, education and referral information to empower individuals to make decisions that are best for them. Sarah is passionate and dedicated to helping people grow and find beauty in the simple aspects of life despite the hurdles and challenges that many encounter along the way.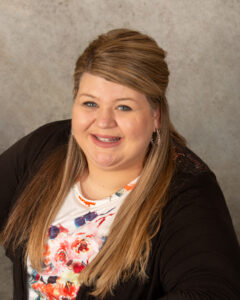 Leah Keller, MSW, LCSW
Therapist
Leah Keller received her bachelor's degree in psychology from Indiana State University and completed her Master of Social Work from Indiana University School of Social Work in Indianapolis. Leah joined Adams Memorial Hospital Behavioral Health in 2012, working in the inpatient unit as the unit therapist, and now works as a licensed clinical social worker in our outpatient office. Leah has experience in a wide array of issues including depression, anxiety and grief/loss and helps patients of all ages deal with relationship, communications and self-esteem difficulties in both groups and individual sessions. Leah has a desire to help others make changes in their lives and looks forward to helping others explore and make desired changes in their lives.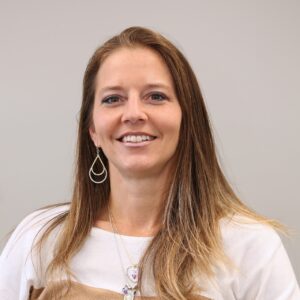 Carrie Binegar, MA, LMHC
Therapist
After graduating from Ball State University with a master's in counseling psychology, Carrie Binegar joined Adams Memorial Hospital in 2003 as a licensed mental health counselor. Carrie currently works as an outpatient therapist. She is passionate about helping women of all ages work through struggles involving self-confidence, relationship issues, body image and eating disorders. Carrie has spent much time in the local school system working with adolescents who have family life challenges and difficulty adjusting to change, managing stress or general mental health needs. Carrie also works with some clients through their trials and struggles of their faith journey. In 2018, Carrie began co-facilitating a support group for caregivers of people with Alzheimer's. She takes a strengths-based approach with all her clients, working to emphasize their assets and offering support and education focused on best clinical practices, including solution-focused and cognitive behavioral therapy. Other areas of experience include helping clients with grief/loss, trauma, depression and anxiety.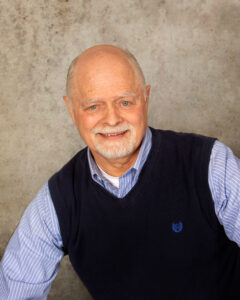 John Huddlestone, LCSW, LMFT
Therapist
John Huddlestone received his bachelor's degree in religious education from Trinity College of Florida and received his master's degree from University of Saint Francis in psychology. He has over 30 years of experience in the behavioral health field and 15 years of experience in pastoral ministry. This blend of education and career experiences helps him provide a holistic approach to treatment, treating the mind, body, psyche and spirit and treat people without judgment. John works with adolescents, adults and seniors, many of whom have depression, anxiety, substance abuse, grief and loss, stress, marriage and parenting issues. His primary therapeutic orientation is cognitive behavioral therapy; however, he may employ a multidisciplinary approach in treatment. John is a certified marriage coach and marriage mentor.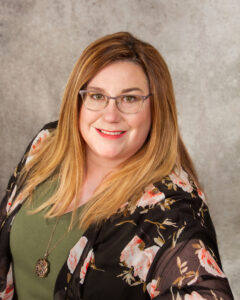 Chelsi Line, MSW, LSW
Therapist
Chelsi Line received her bachelor's degree in psychology with concentration on applied behavioral analysis from Kaplan University. She obtained her Master of Social Work through Indiana Wesleyan University. She began her career in community mental health, providing services to children, adults and families. Chelsi began her journey at Adams Memorial as a master's level intern on the inpatient unit before becoming case manager of outpatient behavioral health. Chelsi provides individual and family counseling on issues including depression, anxiety, family conflict, intimate relationship problems, grief/loss, substance use disorders and parenting struggles. She also works with individuals who are diagnosed with intellectual disabilities, utilizing her expertise in applied behavior analysis therapy. Chelsi provides therapeutic services off-site for incarcerated individuals at the Adams County Detention Center and for students in the North Adams Community Schools district. She is excited to help others find the change that will lead them to strength, hope and happiness in their lives.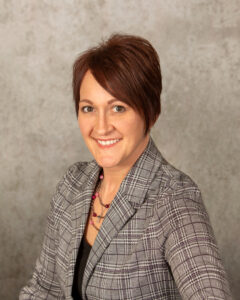 Teresa Michael, LPN
Nurse
After helping care for her mother who ultimately lost her battle with ovarian cancer, Teresa continued her healthcare focus working with adults with disabilities. She then decided to pursue a nursing career while raising her two children. She is a graduate of the Brown Mackie college Fort Wayne practical nursing program. Teresa has a nursing background in long term care, hospice, family practice and interventional pain management. A dedicated nurse advocate, her true passion has always been behavioral health and is excited for this opportunity to help others with their mental wellness, especially those who are affected by drug/alcohol addiction.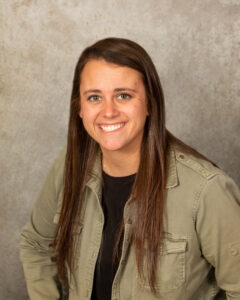 Allison Stucky, BSW
MSW Intern
Allison Stucky graduated from the University of Saint Francis in 2017 with a bachelor's degree in social work. Alli worked as a child and adolescent case manager for a year before joining Adams Memorial Hospital in 2018. As a case manager, Alli provides assessments for patients. Alli finds joy in helping and advocating for others.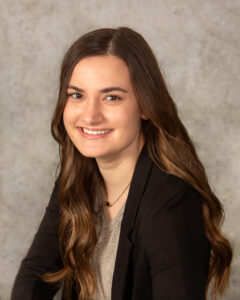 Chloe McCashen, BSW
Case Manager
Chloe McCashen graduated from Huntington University in May of 2021 with a Bachelor of Social Work. As an intern, Chloe worked with case managers in the foster care setting at Josiah White's Family Services. Chloe has experience working with youth in residential treatment and has served in various social service settings. Chloe is passionate about serving the community and advocating clients' needs.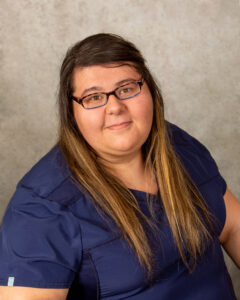 Brittany Taritas
Case Manager Assistant
Brittany Taritas graduated from Bellmont High School in 2011. She became a certified nursing assistant in 2015, when she started working at Adams Memorial Hospital Behavioral Health. Brittany started as a psychiatric technician, where she worked with individuals struggling with depression, anxiety, PTSD, substance use disorders and high-risk behaviors. She also has worked for Bi-County Services, where she gained experience working with individuals who have intellectual disabilities and autism. Brittany is dedicated to helping others with behavioral health needs.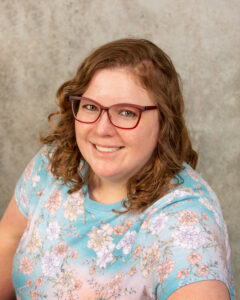 Paige Reinhart, LMHC, RPT
Therapist
Paige earned her Master's degree from Grace College in the Clinical Mental Counseling Program. Paige is trained in many evidenced based practices, including: Trauma Focused Cognitive Behavioral Therapy (T-F CBT), Dialectical Behavioral Therapy (DBT), and completed her certification as a Registered Play Therapist. Paige provides Mental Health and Addiction services to children, adolescents, and adults through individual, family, and group modalities. Paige has a wide range of experience working with referral sources, including: schools, probation, and Department of Child Services. Her blend of work experience has given her a unique perspective with a depth of knowledge in treating: ADHD, anxiety, depression, grief/loss, school issues, self-harming, trauma, and substance use. Paige has gained a lot of experience working with adults and children through trauma they have experienced in life. Paige is passionate about helping people gain back their personal strength and courage to move forward toward growth.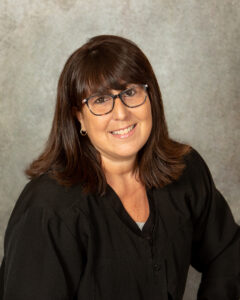 Melissa Gee
Administrative Tech
Melissa Gee has been working with Adams Memorial Hospital Behavioral Health for over 16 years. As one of the first faces patients see, Melissa's job is to put clients and families at ease. Melissa offers excellent customer service to everyone she encounters, both over the phone and face to face. She is always ready to celebrate with our clients as they rise through their trials and reach their potential.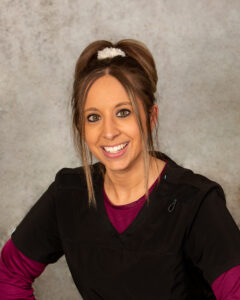 Kari Watson
Administrative Tech
Kari Watson started working with Adams Behavioral Health in December of 2021. Kari helps provide a welcoming atmosphere to help new and existing clients feel at ease.  Kari has years of customer service experience, and she provides a smiling face to everyone she encounters. She is always willing and ready to celebrate with our clients when they meet their individual milestones.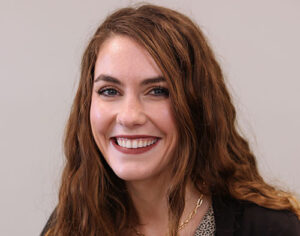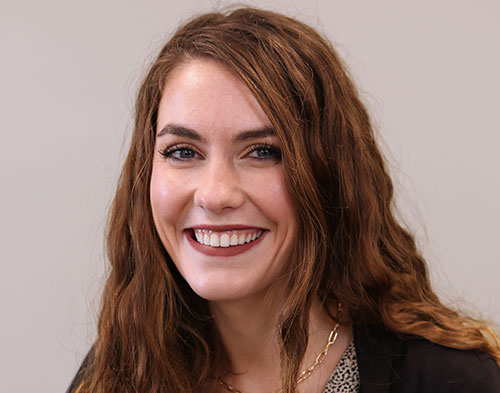 Megan Weirrick, MSW
Therapist
Megan graduated from Huntington University in 2021 with her bachelor's degree in social work. Megan completed her senior internship with Adams Memorial Hospital in the Behavioral Health Department and was hired on as a case manager after graduation. Megan has experience working with adolescents in the school setting as well as assisting college students with organizational and life skills. Megan has experience working with diverse populations and spent an extensive amount of time in South Africa as an Intern. She has also gained experience in the criminal justice setting through her internship with AMGBH. Megan is passionate about serving those around her in any way she can.
Testimonials
"Leah shows that she cares and has helped me decrease my anxiety."
"I find myself more focused on life since I began with Chelsi."
"Baldemar is realistic and has helped me with things I did not even know I needed help with. He has helped me with my future."
"After just two months with Carrie, I know I have a purpose and know that what I am going through is not permanent. Carrie gives unbiased advice to me through my situations."
"Coming to therapy with Paige is an outlet for me to get my frustrations out!"
"I have been seeing Sarah for three months, I always leave feeling 10x better!"
"John always allows it to be a safe place to talk. I am less anxious than I used to be 1 year ago when I started seeing him!"
"With Megan, I have been able to learn coping skills with the situations in my life and I am able to go through them with ease."