Physical therapy is a profession that assists individuals of all ages with restoring, improving or maintaining functional independence. Physical therapists promote healing and wellness and work with individuals to return them quickly and safely to maximum function. PTs will help you reduce and manage your pain, improve your postural awareness, prevent dysfunction and help you develop a customized home exercise program.
Services & Treatments
Orthopedic rehabilitation (post-injury/post-surgery)
Neurological treatment
Aquatic therapy
Vestibular rehab (balance therapy)
Dry needling
Cupping
Kineso taping
Myofascial release
Manual therapy
Amputee rehabilitation
Adaptive device training
Instrumental Assisted Soft Tissue Massage (IASTM)
Balance and gait training
Custom foot orthotic inserts
Edema management
Customized home exercise programs
Fall prevention
Functional capacity evaluations
Headache/migraine relief
Joint protection
LSVT BIG (for Parkinson's disease)
Lymphedema management
Mechanical traction
Neck pain relief
Neuromuscular re-education
Planter fasciitis
Pre- and post-op joint replacement therapy
Post-operative care
Post-offer employment screens
Scar management
Sports rehabilitation
Strength retraining
Therapeutic activities
Therapeutic exercises
Trauma
Urinary Incontinence
Vestibular rehabilitation
Work conditioning
WorkSTEPS Provider®
Wheelchair assessments
Application of physical modalities
HYDROWORX 350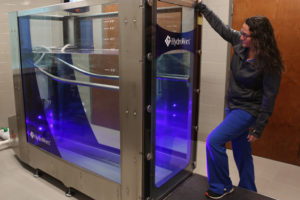 The HydroWorx 350 is the new benchmark for freestanding unweighting devices. Utilizing warm water therapy as a medium to enhance rehabilitation and performance through water's buoyancy, resistance and hydrostatic pressure, this advanced hydrotherapy system provides the ultimate rehabilitation advantage. With a 7-inch longer treadmill belt, it accurately simulates land-based walking, retro-walking, jogging and sprinting with underwater treadmill speeds ranging from 0.1 to 10 mph. With 40% more jet power, patients can increase their conditioning, strength and flexibility.
Why Aquatics?
Water supports the body, limiting weight bearing.
Buoyancy makes standing easier for people with weakness.
Warmth of water allows for more pain-free exercise.
Hydrostatic pressure can help reduce edema.
Water provides great core-strengthening exercise.
Water can be used for resistance.
Pediatric Physical Therapy
Core-strengthening exercises
Gross motor skills exercises
Mobility exercises
Gait skills
Range of motion
Meet the Team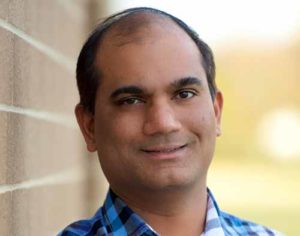 Saravanan Balasubramani, PT, MS, C-OMPT
Saravanan has a great interest in working with pre- and post-operative musculoskeletal conditions of the spine, shoulder, pelvis, hip, knee and ankle. He specializes in manual therapy, biomechanical modification, postural correction and restoration of joint and muscle function. He is certified in orthopedic manual physical therapy, dry needling, Graston Technique therapy and instrument-assisted soft tissue mobilization.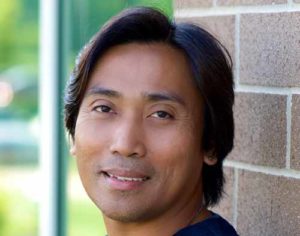 Sonny Bihasa, DPT
Sonny received his doctorate in physical therapy and has worked at Adams Rehabilitation for 14 years. In 2019, he was named Decatur Newspaper's Readers' Choice for Best Physical Therapist. Sonny's areas of expertise include manual therapy techniques to relieve acute and chronic pain in musculoskeletal conditions and pre- and post-operative orthopedic conditions. He also specializes in pre- and post-offer functional employment tests and mobility assessment for sports performance.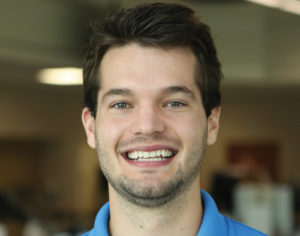 Luke Laskowski, DPT
Luke enjoys working with patients from a variety of backgrounds and different medical conditions. He uses a manual therapy approach in combination with therapeutic exercise to help restore and correct movement dysfunction.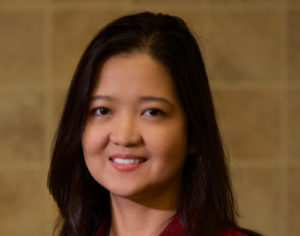 Maharani (Rani) Reyes-Martin, PT
Rani has treated patients of different age groups, from pediatric to geriatric populations, with orthopedic, spinal and neurological disorders. Rani has been a certified LSVT BIG clinician providing specialized treatments for patients with Parkinson's disease since 2013. Certified in ASTYM, she uses a systematic approach to treat the lumbopelvic region using manual therapy.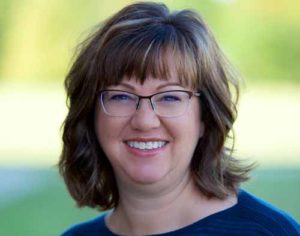 Tara Riehm, PT
Tara has been a physical therapist with Adams Memorial Hospital since June 2018. She has 24 years of experience in multiple treatments for orthopedic and neurological conditions, in both outpatient and rehab settings. Tara's areas of expertise include neurologic PT, wheelchair seating evaluations and orthopedic/manual therapy. She also specializes in amputee rehab, post-trauma rehab and multidisciplinary approach with patients with stroke or brain injury.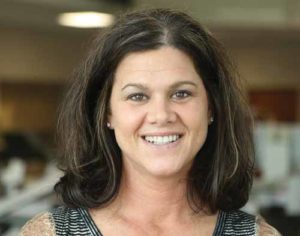 Angela Vogel, PT, MS
Angie is director of rehabilitation services and oversees Adams' physical therapists, occupational therapists, speech therapists and athletic trainers. She has provided PT services in a variety of settings, including inpatient acute rehab hospital, long-term care, home health care, assisted living, inpatient and outpatient. Her goal is to provide exceptional and specialized services to the community at the highest standard of care.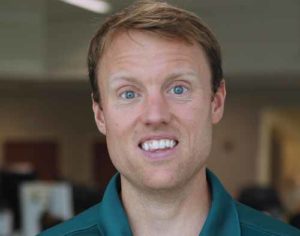 Mark Watson, DPT
Mark pursues post-graduate education in orthopedic and vestibular rehabilitation, including treatment of Benign Paroxysmal Peripheral Vertigo (BPPV) and balance dysfunctions. In addition, Mark provides fitting and adjustments for Sole Support custom foot orthotics.