Adams Memorial Wound Care Clinic offers convenient, leading-edge outpatient services and treatment options in a private, comfortable environment. Our experienced clinical team performs a multidisciplinary assessment on each patient, complemented with case management to help monitor and stage healing.
A variety of wounds can be managed at the Adams Wound Care Clinic, including but not limited to:
Diabetic foot ulcers
Venous and arterial ulcers
Nonhealing surgical wounds
Pressure ulcers
Traumatic skin and tissue injuries
Chronic wounds
If you suffer from a chronic or non-healing wound, ask your provider for a referral to the Adams Wound Care Clinic. Patients referred to our clinic benefit from a comprehensive approach as we work closely with your personal physician to ensure all your medial needs are met. Recommendations for treatment are evidence-based and individualized for each patient. Some of our treatments include:
Assessment and ongoing care by our highly trained team of wound care specialists
Debridement (removal of dead tissue)
Advanced dressings and wraps
Pressure treatment including compression wraps and negative pressure wound therapy
Thorough training for you and your family for caring the wound at home
Coordination of advanced surgical or medical care if indicated
For more information or to schedule an appointment at Adams Wound Clinic, call 260-724-2145, ext. 12256.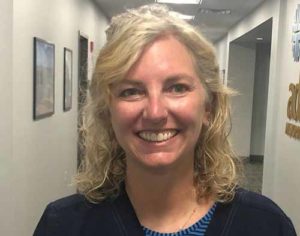 Pam Muhlenkamp, RN
Pam is our coordinator in the Adams Wound Care Clinic. Pam is a certified Ostomy Management Specialist and certified in Wound Care. Her hard work and achievements bring a higher level of care to wound and ostomy patients in our community.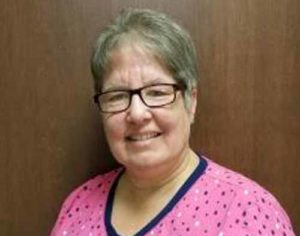 Debra Brandenberger, FNPC, CWS
Debra is a certified Family Nurse Practitioner affiliated with Indiana Wound Care. She has been certified by the American Board of Wound Management as a wound specialist and has over 42 years of patient care experience. She also has 19 years of wound care experience and provides care at the Adams Wound Care Clinic.